To engage, enable and empower women to move away from abuse, and to move

f

o

r

w

a

r

d

with their lives


Please Note:

We are still giving support by phone throughout lockdown, please ring us at 0203 260 7772.
If you are an individual living in Greenwich and need extra help at this time, or would like to volunteer to help those who need more support please call
0800 4704831

or, click here

The Royal Borough of Greenwich has launched a new Community Hub that will link thousands of volunteers with opportunities to help people who are most in need of support.  

If you need help because you are vulnerable and self-isolating, and have not got a family member, friend or neighbour who can help, the volunteers could provide support with collecting/delivering prescriptions, delivering essential food packages and connecting you to local community services.

You can contact them to request support on 0800 470 4831 or Email covid19support@royalgreenwich.gov.uk
---
Welcome to Her Centre… Empowering women to move away from abuse and forward with their lives.
We offer free and confidential advocacy, counselling, weekly drop in, advice and training in the following areas:
Domestic abuse & violence
Rape & sexual abuse
Young women's relationship abuse
Legal issues (signpost)
Health and Wellbeing
Language skills
Immigration (signposting to specialist)
Emergency housing (relating to domestic violence)
Our IDSVA service has developed to become the heart of the Her Centre. Over the past 3 years our hard working IDSVA team have provided support to 1702 clients who were affected by Domestic and Sexual Abuse. Over the above-mentioned period, we had a total of 2766 client referrals out of which 65% engaged.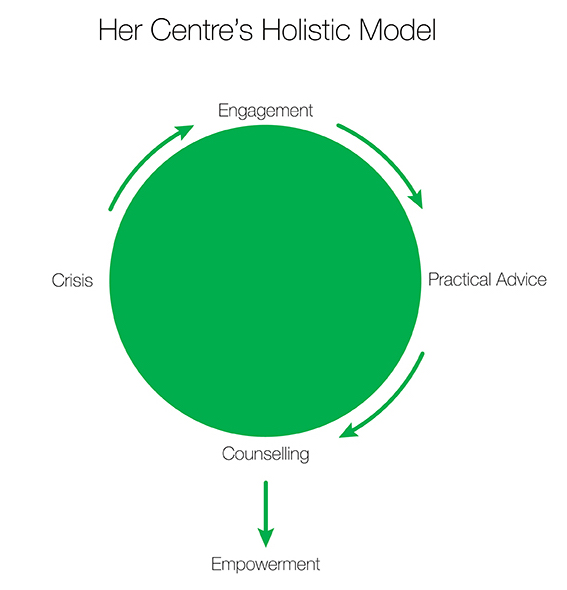 Referrals from 2020 to 2021
From Women experiencing Domestic & Sexual Abuse
Engagement in the period
Women taking up support from us